My sales increased by 40k+ after I discovered this headline-writing technique
Photo Credit: condomunity.com
I used to be really bad at writing headlines.
I'm not ashamed to admit it, because here's the honest truth: even the most experienced marketers are usually pretty hit-and-miss at this!
Writing good headlines is HARD.
Or at least, it used to be.
That was before I discovered a simple technique from internet marketing guru Eben Pagan, that totally changed my focus with headlines — and actually made writing great headlines relatively simple.
And believe me, this makes a HUGE difference to your bottom line.
Why? Because headlines are what get people reading. They're what keep people on a page instead of hitting the back button.
If your page's headline is no good, your conversion rate goes way down, and you don't get a lot of leads or sales.
But take the exact same page and simply put a strong headline on it, and you can double, triple, even quadruple your conversion rate — and of course that means doubling or tripling or even quadrupling your income!
So what's this technique I learned?
Well, it's pretty simple, like I said, and it's all about what Eben calls "tangibility bias". It's like a kind of cognitive bias all humans have.
The idea is that people are more motivated by things we can clearly imagine. Concrete things grab our attention, focus us, and motivate us more on average than vague, abstract things.
So for example, if I'm standing over you with a giant sword about to cut your head off, that's gonna be pretty motivating, right? You're rather likely to respond in a physical, energetic, action-oriented way. Whereas if I just said, "You're in danger", your response would be a lot weaker.
Now, we're really good at "abstracting" things. 
We have to be to be able to reason about the world. So take an apple for example. We abstract the physical apple into a word, "apple". But then we abstract that word out into a category, "fruit". And we abstract that out into a higher level category, "food". 
Etc etc — it goes on and on.
But the further we get up the abstraction ladder, the more we get into conceptual ideas, the worse we get at saying things that motivate people. Why? Because the more abstract I get, the less likely it is that YOU are going to understand what I'm talking about.
So for example — if I say "At lunch we're going to eat some food", in your mind you can make a picture of just about anything. And if we're in different parts of the world, we can imagine totally different things. If you're a bushman from Africa, maybe you're thinking "dried termites". That would be totally normal for you.
On the other hand, if I say, "At lunch we're going to have fruit" that's much more specific. You're more likely to think of the same thing I am. (But you could still get it wrong.)
And then if I say "For lunch we're going to have apples", the probability that we're going to be thinking the same thing is pretty much certain.
Of course, we can keep going even further. I can say, "For lunch we're going to have Macintosh apples". The more tangible, specific, concrete I am in my communication, the more likely it is we're going to be thinking the same thing.
The trouble is, when it comes to writing headlines (and actually marketing in general), we think in the OPPOSITE way. Because abstracting stuff is nice and easy, like mental shortcuts — or "heavy lifting" when it comes to expressing ideas. 
For example, someone setting up a dating site might ask himself what his prospect wants. And he thinks, "Oh, well he wants the love of his life."
It SEEMS like this is really clear. Everyone knows what the love of someone's life is, right? It's just obvious.
But really, it could mean ANYTHING. It's so vague that it could mean totally contradictory things to different people.
So he needs to focus in and start asking questions. Is his prospect a man or a woman? A man — okay, what is the most important factor that he wants in a woman when he first meets her? Maybe it's that she's blonde and has great legs, or whatever.
Or here's another example — financial advice. I'm sure you'll agree this is the sort of headline you're likely to see for this kind of sector:
"Would you like more financial security?" 
But look at how high level that is. It's so abstract. What is "financial security"?
So here's a much better headline: "Would you like $1,327.00 deposited into your bank account tomorrow?"
See the difference?
This is the kind of clear, practical stuff I've come to expect from Eben. It's been literally life-changing for me.
That's why I'm so excited to share his latest program, "Accelerate - High Growth Business Training":

ebenpagan.com/accelerate/
Check it out, and let me know what you think of his material in the comments below. 
Best,
Matt
How to Get More Traffic to Your Website or Blog (the profitable way)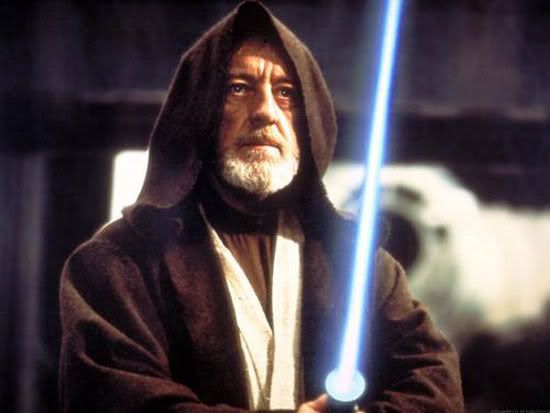 I wanted to write this blog post because the lesson within could change your approach to internet marketing forever.
And no, I'm NOT kidding.
The lesson within this post is EXTREMELY important, so I encourage you to read it all the way through.
In this post, I'm going to tell you the SURE-FIRE way to get unlimited traffic to your business, without having to be afraid of Google slaps or anything like that.
So let me ask you - Do you find it hard to get a lot of traffic to your site?
Is it because you can't afford to pay for expensive clicks using PPC?
Is because you couldn't afford SEO services and have to do it yourself, thus wasting tons of time?
Or is it because the new cheap traffic method of the week that promised you 10,000 visitors in 2 hours didn't work so well?
There's a reason you're struggling to get more traffic to your site, and my bet is it's a reason that you're not even aware of!
Notice the common theme of the questions I asked you above?
The theme to those questions is that you're struggling to get traffic because you can't afford to pay for traffic.
That's why you're trying to get cheap clicks, spending tons of time writing articles yourself for SEO, trying new hyped up methods of getting free traffic, and etc.
But don't worry, it's not your fault.
Tons of business owners have been misled as to what is the REAL way to get a never-ending stream of traffic to their websites.
But you no longer have to be one of them.
If you want to get more traffic to your site, then listen closely.
The real secret to getting UNLIMITED traffic is to improve your conversions!
I know that might not make sense when you first read it, so allow me to explain.
The whole point of improving your conversions, is to increase your average visitor value – the amount of money you make on average for every visitor that comes to your site.
Let me explain this with an example:
Let's say you and your competitor sells a $37 ebook as your main product. But imagine your competitor converts at 5% and you only convert at 1%.
This means that for every 100 visitors, he makes $185, and you make $37.
So if you both try to use PPC to drive traffic, do you see how you will NEVER be able to beat him on PPC?
That's because he can afford to pay so much more than you.
And this is just ONE of the many advantages he has over you.
He can now buy SEO services that you can't.
He can now attract more affiliates because his conversion is so much higher than yours, and with those affiliates is a TON of more traffic and leverage on the affiliate's traffic methods!
Do you see how this situation causes his traffic to keep increasing, while you FOREVER struggle to get traffic?
Do you see how sooner or later ALL THE TRAFFIC will go to him because he can keep buying traffic that you can't afford?
Do you see how he gets so much more traffic than you, just because he has a higher conversion rate than you?
Do you see how if your conversions are weak, you will NEVER be able to beat your competitors?
Do you see how this works now?
I could write an entire report on this if I went on.
But the point I'm trying to make is this - Improving your conversions is the KEY to getting more traffic!
This secret is so powerful, and not many people know about. But now you do.
And while everyone else tries to find ways to get traffic and struggle to do so, you will be improving your conversions, and creating more money for yourself to spend on traffic and dominate your market.
Now go improve your conversions, and crush your competitors!
 
Best Wishes,
Matt Astifan
PS: Improving conversions can be hard. Mastering a skill like copywriting (a key factor in increasing conversions) definitely takes a long time and doesn't happen overnight. Some of you might not even be interested in taking the time to learn it.
If you're looking to increase your conversions FAST, without having to spend time learning how to do it, then email me and I'll introduce you to someone that can help you.
He's my "secret weapon", a copywriter who increased my conversion rate by 200%, and helped me make an additional $20,000 in sales in 4 months.
Here is the best part - he's not all that expensive. Trust me when I tell you, I started making HUGE profits only after I started investing in good copywriters. 
It also allowed me to learn how to become a better copywriter.
If you want to know more about it just email me - if your project is the right fit I'll refer you to him.
Almost Everything You Need To Know About The New Timeline For Facebook Pages
The much anticipated Timeline for Facebook Pages launched today. I've been watching the Facebook Conference, reading blog posts and hearing people's opinions all morning and afternoon. Although a lot of people are upset there is no more default landing tabs anymore, I think once you learn about all the new features you'll be excited about the changes. 
Here is a list of almost all the new feature announced today. If I missed any you feel was important please leave a comment below the post. 
New Facebook Timeline Features:
Cover Photo: Facebook recommending to change and customize this often. Example was Verizon photo contest featuring a new users photos on the Cover photo every day. Local businesses could post a picture of their store front to make it easier for customers to find or recognize the location. The ideal cover photo size is 851x315 pixels (min 399 pixels wide).


Cover Photo Guidelines: 

No price or purchase information, such as "40% off" or "Download it at our website"
No contact information, such as web address, email, mailing address or other information intended for your Page's About section
No references to user interface elements, such as Like or Share, or any other Facebook site features
No calls to action, such as "Get it now" or "Tell your friends"
Profile Picture: Facebook recommends a logo for page and not to change it often. The new dimension is 180x180, the image sizes down as an icon to 32x32 so make sure your profile picture sizes down properly. I noticed that if it's not the right size it's becomes a little blurry. 


New Landing Page Settings: You can no longer make your landing pages the default landing tab for new visitors. However, you can run ads to these pages and direct them to the page. The new custom page width for Facebook Pages is 810 pixels, more room to work with - which is great! (more on this below)


Icon Images For Tabs On Your Timeline: You can add calls to action on your tab icons. The new dimension for the icon is 111x74 pixels.


Placement Of About Section: This is the text which goes under your profile picture. You can use this space to describe your company, products or place a call to action. It will display the first 157 of 200 total allowed characters.


Pinned Posts: You can now Pin a post at the top of your page for 7 days. Facebook recommends you Pin one important post each week and continue to post updates daily.  


Pin a Post to maximize reach and engagement above the fold
Pin a Photo album to feature fan of the week
Pin a Question to do market research
Pin a Video to get more views throughout the week
Pin a Event to promote an upcoming workshop or seminar
Pin a Offer to get more fans to take advantage of your deal 
 

Millstones & Backdated Posts: You can now create the "story" of your business using Timeline by highlight important moments that define your business or organization. You can add or change dates, and highlight posts. 


The New "Offer" Update: My favorite new feature. You can now create a deal/coupon as a status update. It's rolling out over the next few weeks. When a user accept the deal it creates a news story in their Timeline and their friends see it which will create a viral effect.
Private Messages Page Admins: You can send and receive private message to page admins. Why hasn't this been around longer?


5 New Role-Based Admin Settings: There wasn't a mention of exactly what these features will be, just that they're coming in the next few weeks (eg, post only, view insights only ect). Again, why hasn't this been around longer? 


Highlighted Friend Activity: When you visit a fan page you will see who you know that also likes the page, and their past activity on the page. Previously this was a sub-tab, now the feature is front and centre on the Timeline.


Activity Log: View all your past page posts, hide/remove or change dates of posts.


Admin Panel: Find all the communication on the page from one easy to use panel. The panel includes Notifications, Private Messages, New Likes, Insights and Page Tips. 
Major improvements to Facebook Insights: Pure awesomeness. We now have many more useful metrics to work with. Here is what each of them means:

Total Likes: How many people Like your page.
 
Friends of Fans: All the people you could reach when your fans talk about you. This number represents friends of your fans and your fans combined. 
 
People Talking About This: A public metric of people who have talked about your page in the past 7 days. This is an important metric because when people talk about your business or organization it helps you reach their friends. 

People Talking About This includes:


Liking your page
Posting on your pages wall
Liking/commenting/sharing one of your pages posts
Answering a question you posted
Responding to one of your event
Mentioning your page
Photo tagging your page
Checking in at your place
Recommending your business
Weekly Total Reach: Shows the number of unique people who have seen any content associated with your page in the last 7 days. Including any Ads or Sponsored Stories pointing to your page. There are three types of Reach - Organic Reach, Paid Reach and Viral Reach. Note: when you view "Total Reach" it counts total unique Reach, Reach measures the number of people reached. 


Engaged Users: The number of people that click on a link you share, Like a post, comment, share, watch a video and even clicking on people's names on comments or viewing the number of Likes/Shares the post got would also count as engagement.


Virality: The amount of unique people who have spread a story from your page post represented by a percentage of the unique people who have seen it. This helps you identify patterns and visually compare the virality of different types of posts. Additionally, the Demographics section now allows you to see the gender and age group of the people who spread your posts the most allowing you to know who to focus on if you're trying to spread your message further.


Frequency: How many times people saw any content from your page.
Note: Facebook Ads now reports "Reach" (total number of unique people reached) instead of "Impressions" (total number of views)
Other cool feature announced today:
Ads on Mobile: You can now get your ads to show up on mobile and they will now show up inside Newsfeed's. There are 425 million monthly mobile users. This is a great feature. 
RFD technology: Stores your entire Facebook experience on a chip you can take with you, good for conferences and in-person engagement. Where to get one was not mentioned. 
My thoughts on the changes…
The Cover Photo restrictions reminds me of Seth Godin's "Permission Marketing" principles. I kind of agree with this change as it helps to control the environment on Facebook. Who wants Ads and specials pushes in their face on Facebook all day?
Facebook is a public company now and clearly focusing on driving more ads revenue. They seem to be moving away from allowing businesses to capture fan data to keeping the entire experience on Facebook, which might be good. If they keep the entire checkout on Facebook the conversions will skyrocket. I'm sure in the future customers will be able to make one click purchases using Facebook Credits. It's coming.
Facebook Landing Page strategies will change for all those who were using the default landing tabs (myself included) and require much more focus on engagement. The bright side is that Facebook has given us better Insights to better engage and understand our customers. 
My only concern is that focusing on Engagement, Reach and People Talking About This is great for large business… Not small business owners. For a large business you can make a big impact with branding and in turn effect your bottom line profits. It doesn't make sense for small business to focus on branding. Small businesses need better utilize direct response marketing. They need to know if they spend x$ or x time they get x$ in return. This is where features like Offers is great! And the new wider Facebook Landing tabs will be great for increasing conversions through Paid Ads. I'm happy about it.
A major downside to losing default landing tabs is that it closes the viral loop when someone Likes your page and a news story shows up on their Timeline, their friends see it, click, and land on the default Landing Tab. A solution for this is something which I have already started implemented on my Facebook landing pages. A viral "Share" Button which prompts users to share the page for a specific benefits after they have subscribed or opted-into my clients database (which is the main call to action). It's a 3 step process and here is an example.
How to activate Timeline for your Facebook Page. Go to your Fan Page and you will see an "Active Timeline" notification at the top of the page. Click on that and you will get into preview mode and you can begin editing your page. All pages will be published to Timeline on March 30th, 2012. 
Did I miss any features? Enjoy this post? Leave a comment.
How To Remove A Virus From Your Twitter Account And Stop Twitter Spam!
Here is a video I made to show you how to quickly remove Twitter spam if your account is compromised. If you get Direct Message spam just shoot a link back to this video to help your follower remove the virus from their account.
How To Unfollow People On Twitter and Why
In an effort to make Twitter's timeline useful again I'm trying a 500 person follow limit. I've been thinking about doing this for a long time and finally did it. Does anyone else find there is just too much gibberish on Twitter? It was looking like a self promoting link farm when I looked at it yesterday afternoon…… I may have unfollowed some friends by accident, if I did don't take offense just lmk, I still love you. 
Why I unfollowed 1200 people
Twitter's timeline wasn't useful to me anymore. When I first started Twitter I loved checking the timeline because I would learn something new every time. These days it's just a bunch of links, hashtags and pointless paper.li updates.
There was too much noise on the timeline so I avoided looking at it. I found my use of Twitter has changed over the past year from engaging people to waiting for people to engage me. I want to do more of the engaging and learning about the people I follow. 
I want to build meaningful relationships (business or personal) with more people. Following 1700 people really wasn't helping to build quality relationships.
How I chose who to unfollow
I was interested by my self observation with the decision making process. I had a hard time deciding who to follow and who to unfollow. My overall mission was to get the highest quality Twitter timeline with only 500 follows.
Does the user have a clear picture of themselves? I unfollowed almost every logo, dogs and cartoon drawing. If I didn't recognize the avatar I knew it was because that person has never caught my attention or engaged me anyways… Lesson here, your avatar is important. Make sure it's a clear picture of your face and don't change it often or you will be hard to remember. 
Does the bio say something interesting about who they are and what they do? I once had Owen Clark ask me why I deleted my Twitter bio (this was about 6 months ago). I told him I was checking to see if curiosity would generate more clicks to my website (eg, if people want to know more about me they have to click my web url). Turned out traffic to my blog via Twitter stayed the same, which was interesting. However I'd say it's better to have the bio and the traffic. I read a lot of bio's while deciding who to follow/unfollow. 
Follower ration. If a user was following 2000 or more people I knew it was unlikely they would see much of me… However I was more interested in what they were tweeting about. After all, the goal here is to get the optimal timeline. I found most people who followed 2000 people and had half as many followers tended to be the ones sharing a bunch of self promotional tweets. Coincidence, I dunno. 
How I unfollowed 1200 peeps
First thing I did was created a Twitter List of all the people I wanted to make sure I didn't accidentally unfollow. Sometimes when using unfollow tools you may accidentally unfollow friends, so I recommend creating a list of your favorite peeps first. Later, you can come back to check it and make sure you didn't unfollow any friends. 
The first tool I used was TheTwitCleaner.com this tool was able to give me recommendations of who to unfollow based on their activity. You get categories such as: do they only share links, do they post identical tweets, are they victims of app spam ect. This was a good first start but only eliminated about 100 users. 
The main tool I used for unfollowing was ManageTwitter.com with this tool you can unfollow all those who are not following you, those who talk too much and those who talk too little. I've created this video below to show you how to use it more effectively. 
[coming soon]
I was able to use TheTwitCleaner and ManageTwitter to clean up more then half my timeline. Once I was down to about 700 I went on to Twitter.com and started manually unfollowing. What I found really handy was the Klout browser plugin (for Chrome and Firefox) which allowed me to view users Klout scores from Twitter.com. I looked for those with low -20 and high 50+ Klout scores. 
What Klout scores tell me
The user has a good follower ration
The user is a regular Twitter user
The user is engaged and engages
The user is probably retweeted often (shares good content)
50+ the user engages with influential people 
-20 the user is new to Twitter but doing a good job
-10 they aren't really using Twitter
(these are all guesstimates)  
I won't get too much into Klout but I do recommend using the plugin and looking at scores with a grain of salt. It's not everything but it's helpful to see. 
Who am I following and why
You can view the list of 500 people I followed
I kept these people for a number of reasons
I know them personally and like them
They share unique content on Twitter which is not on their blog or Facebook
They share links I'm interested in (eg, tech/marketing/business related)
They tweet about topics I'm interested in
They don't promote themselves all day long
They are not Paper.li, #FF and Foursquare addicts 
We have had recent conversations together 
In conclusion.
I know a lot of people are wondering why I don't just use a dashboard like Hootsuite or Tweetdeck and manage Twitter Lists. I never got used to using a dashboard and prefer using Twitter.com
Abby from @ArtsVancouver suggest bookmarking a Twitter List page on my browser. I think this is a brilliant idea and will probably do this next.
I have a feeling the 500 follow limit will make Twitters timeline interesting again. I have lost about 25 followers so far, I am sure I will lose more as I continue tweeting and people notice I'm not following them. However I consider this and decided if people are only following me because I'm following them they probably don't care much about me anyways ;)