Why is Wiz Khalifa so rich?
 Photo credit: Mike Nusbaum

I love Hip Hop music.

And other genres of music too like Classic Rock, Metal, R&B, Pop, Dance and Dubstep.  

But, I particularly enjoy Gangster Rap.

My friend suggested I check out a guy named Wiz Khalifa.

So, I downloaded one of his albums.

He's a pretty good rapper.

However, he only raps about 2 things:

1) how rich he is
2) how much weed he smokes 
It got me thinking..

This guy is not a very well known rapper and if what he's rapping about is half-true he must be making MILLIONS of dollars! (and how does he have the time to smoke so much weed?)

So I googled it.

"Why is Wiz Khalifa so rich?"

Answer: Touring.

He got in front of his audience!

Turns out this guy came out of nowhere in 2011 and ranked himself at #11 on the Forbes' "Cash Kings 2011: Hip-Hop's Top Earners" by simply getting in front of his fans!

If you are familiar with popular music you probably recognize everyones name on this Forbes list below, except Wiz.

The Forbes' "Cash Kings 2011: Hip-Hop's Top Earners" is as follows:
1. Jay-Z - $37 Million
2. Diddy - $35 Million
3. Kanye West - $16 Million
4. Lil Wayne - $15 Million
5. Birdman - $15 Million
6. Eminem - $14 Million
7. Dr. Dre - $14 Million
8. Snoop Dogg - $14 Million
9. Akon - $13 Million
10. Ludacris - $12 Million
11. Wiz Khalifa - $11 Million
"Wiz earned his position by branding himself, building a following, presenting a quality product to his fans, and then capitalizing it with facetime - Touring."

It reminded me of Justin Bieber's documentary film "Never Say Never". 

This was exactly how JB became very popular, very fast!

Btw… to any JB haters: If Justin Bieber was on the Forbes' 2011 Hip Hop list he would rank #1 at $53 Million! #believe

*In 2012 Wiz went down one spot from #11 to #12 tied at $14 Million with Ludacris. 

So how does this help us busy business people? 

If you want to be successful with your business this is what you need to do…

Get in front of your customers

Most businesses die within 3-5 years by simply not getting in front of their customers often enough.

If you're not getting in front of your customers you won't grow your business and you WILL eventually go out of business. 

So, how do you get in front of your customers?

Meetups! BNI Groups! Tradeshows! Speaking! Advertising! Social Media! 

The key is FREQUENCY
Do whatever you have to do to get in front of your customers on a regular frequent basis.

When you get in front of your customers on a frequent basis you position yourself as an expert and build trust with your community.

My favorite way to do this is with Social Media

And if you're afraid of sharing what you're doing on Facebook and Twitter etc, you will need to eliminate your fear of Social Media immediately!

Just imagine how your business would be different if could share your message with thousands of people everyday - for free.

Imagine if 12 months from now you were ranked alongside industry experts in your industry like Wiz Khalifa did with Hip Hop by simply getting in front of his audience with a HIGH FREQUENCY.

P.S. If you want to discover how I use Social Media for business without wasting tons of time on it you should checkout my upcoming "virtual" Social Media Director program.
Why HATERS are GOOD for you
When I first got started with my business it was hard to earn trust with the community. Who would pay for a workshop by a guy they've never heard of?  
I had a REAL fear of rejection. 

I remember when I was first getting started someone told me they overheard a group of Social Media Experts (whom I really looked up to) trash talking my Social Media abilities at a Meetup. 

At first I was pretty hurt about it… 

But then I realized - THAT'S AWESOME!

You see, if people are using their energy to hate me it means I'm doing something right! They are using their time to think about ME.

And I noticed something… 

All the successful people I know have haters. In fact, the more successful they are, the more HATERS they have! 

Think about it… Who do you know that you consider "successful" that doesn't have haters?

Even Gandhi had haters! 

Heck I know a lot of people hate my favorite rapper KANYE WEST.

However, it turns out he's un-arguably one of the greatest rappers of all time earning himself top SALES and INFLUENCE in the industry.

There is a particular song lyric by Kanye West which really inspired my positive feelings towards haters… 

"I could let these dream killers kill my self-esteem
Or use my arrogance as the steam to power my dreams
I use it as my gas, so they say that I'm gassed
But without it I'd be last, so I ought to laugh"

So, what I've learned is that your haters are the best indicators to success!

Do not be afraid of negative criticism by others - it's a sign of success. They're PAYING YOU with their attention.

I am very happy that I've been able to help dozens of business professionals earn haters through what they discovered at my Social Media Director program. 

Social Media is the best way I know to earn attention and trust - and ultimately create a VOICE for yourself or your brand. 

YES you'll earn some haters but, you'll make a whole lot more FANS in the process! (You can't have one without the other)

Check out my next Social Media Director program here:

http://www.webfriendly.ca/social-media-director-program/


Best,
Matt
Please, Break the Rules
Photo Credit:  Andreas-Photography
I was buying sushi at a small restaurant near my office. I just wanted one roll and the total was $3.80. There was a sign that says "Minimum $5.00 Purchase for Interact". 

The girl working there said it was "against the rules" to accept Interact payent under $5 and there was nothing she could do. 

Last week the same girl just charged me an extra $0.25 for interact fee… This time she refused. 

I told her that I didn't have cash and I couldn't pay if she didn't accept my card.

She just said "sorry".

I explained to her that as a business it did not make sense to turn down the sale because there was no way the Interact fee would be greater than the profit. 

…and then I explained how profit works in a business.

She had no idea what I was talking about.

She went to the back to talk to the chef and they were both totally confused.

So, I left and ate somewhere else. 

I understand she was an employee and following the rules her boss set however, it went beyond logic of the purpose of the business to turn down my sale. 

So it got me thinking… 

First of all, she was not an idiot - I bet she gets good grades in school.

She was just on the extreme end of being "scared" of breaking the rules. And I meet people like this all the time! 

People that live life in a box and that are afraid of doing what they FEEL is RIGHT.

In fact MOST PEOPLE that I meet are afraid to break "rules".

Seriously, BREAK THE RULES. It is ridiculous to live your life living by someone else's rules. 

In this video Steve Jobs says breaking the rules is the secret to LIFE!
http://youtu.be/kYfNvmF0Bqw
What You NEED To Know About Writing Effective Headlines
Photo Credit: condomunity.com
I used to be really bad at writing headlines.
I'm not ashamed to admit it, because here's the honest truth: even the most experienced marketers are usually pretty hit-and-miss at this!
Writing good headlines is HARD.
Or at least, it used to be.
That was before I discovered a simple technique from internet marketing guru Eben Pagan, that totally changed my focus with headlines — and actually made writing great headlines relatively simple.
And believe me, this makes a HUGE difference to your bottom line.
Why? Because headlines are what get people reading. They're what keep people on a page instead of hitting the back button.
If your page's headline is no good, your conversion rate goes way down, and you don't get a lot of leads or sales.
But take the exact same page and simply put a strong headline on it, and you can double, triple, even quadruple your conversion rate — and of course that means doubling or tripling or even quadrupling your income!
So what's this technique I learned?
Well, it's pretty simple, like I said, and it's all about what Eben calls "tangibility bias". It's like a kind of cognitive bias all humans have.
The idea is that people are more motivated by things we can clearly imagine. Concrete things grab our attention, focus us, and motivate us more on average than vague, abstract things.
So for example, if I'm standing over you with a giant sword about to cut your head off, that's gonna be pretty motivating, right? You're rather likely to respond in a physical, energetic, action-oriented way. Whereas if I just said, "You're in danger", your response would be a lot weaker.
Now, we're really good at "abstracting" things. 
We have to be to be able to reason about the world. So take an apple for example. We abstract the physical apple into a word, "apple". But then we abstract that word out into a category, "fruit". And we abstract that out into a higher level category, "food". 
Etc etc — it goes on and on.
But the further we get up the abstraction ladder, the more we get into conceptual ideas, the worse we get at saying things that motivate people. Why? Because the more abstract I get, the less likely it is that YOU are going to understand what I'm talking about.
So for example — if I say "At lunch we're going to eat some food", in your mind you can make a picture of just about anything. And if we're in different parts of the world, we can imagine totally different things. If you're a bushman from Africa, maybe you're thinking "dried termites". That would be totally normal for you.
On the other hand, if I say, "At lunch we're going to have fruit" that's much more specific. You're more likely to think of the same thing I am. (But you could still get it wrong.)
And then if I say "For lunch we're going to have apples", the probability that we're going to be thinking the same thing is pretty much certain.
Of course, we can keep going even further. I can say, "For lunch we're going to have Macintosh apples". The more tangible, specific, concrete I am in my communication, the more likely it is we're going to be thinking the same thing.
The trouble is, when it comes to writing headlines (and actually marketing in general), we think in the OPPOSITE way. Because abstracting stuff is nice and easy, like mental shortcuts — or "heavy lifting" when it comes to expressing ideas. 
For example, someone setting up a dating site might ask himself what his prospect wants. And he thinks, "Oh, well he wants the love of his life."
It SEEMS like this is really clear. Everyone knows what the love of someone's life is, right? It's just obvious.
But really, it could mean ANYTHING. It's so vague that it could mean totally contradictory things to different people.
So he needs to focus in and start asking questions. Is his prospect a man or a woman? A man — okay, what is the most important factor that he wants in a woman when he first meets her? Maybe it's that she's blonde and has great legs, or whatever.
Or here's another example — financial advice. I'm sure you'll agree this is the sort of headline you're likely to see for this kind of sector:
"Would you like more financial security?" 
But look at how high level that is. It's so abstract. What is "financial security"?
So here's a much better headline: "Would you like $1,327.00 deposited into your bank account tomorrow?"
See the difference?
This is the kind of clear, practical stuff I've come to expect from Eben. It's effected my business so much that it's been literally life-changing for me.
Best,
Matt
How to Get More Traffic to Your Website or Blog (the profitable way)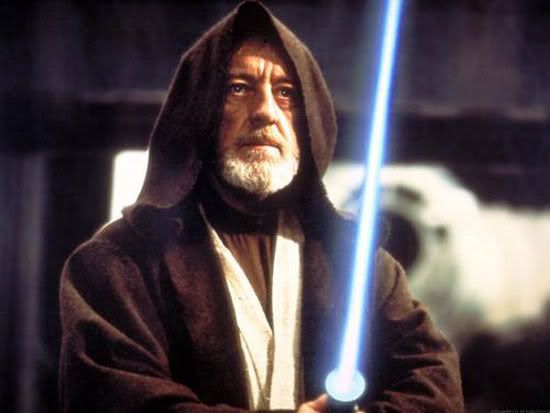 I wanted to write this blog post because the lesson within could change your approach to internet marketing forever.
And no, I'm NOT kidding.
The lesson within this post is EXTREMELY important, so I encourage you to read it all the way through.
In this post, I'm going to tell you the SURE-FIRE way to get unlimited traffic to your business, without having to be afraid of Google slaps or anything like that.
So let me ask you - Do you find it hard to get a lot of traffic to your site?
Is it because you can't afford to pay for expensive clicks using PPC?
Is because you couldn't afford SEO services and have to do it yourself, thus wasting tons of time?
Or is it because the new cheap traffic method of the week that promised you 10,000 visitors in 2 hours didn't work so well?
There's a reason you're struggling to get more traffic to your site, and my bet is it's a reason that you're not even aware of!
Notice the common theme of the questions I asked you above?
The theme to those questions is that you're struggling to get traffic because you can't afford to pay for traffic.
That's why you're trying to get cheap clicks, spending tons of time writing articles yourself for SEO, trying new hyped up methods of getting free traffic, and etc.
But don't worry, it's not your fault.
Tons of business owners have been misled as to what is the REAL way to get a never-ending stream of traffic to their websites.
But you no longer have to be one of them.
If you want to get more traffic to your site, then listen closely.
The real secret to getting UNLIMITED traffic is to improve your conversions!
I know that might not make sense when you first read it, so allow me to explain.
The whole point of improving your conversions, is to increase your average visitor value – the amount of money you make on average for every visitor that comes to your site.
Let me explain this with an example:
Let's say you and your competitor sells a $37 ebook as your main product. But imagine your competitor converts at 5% and you only convert at 1%.
This means that for every 100 visitors, he makes $185, and you make $37.
So if you both try to use PPC to drive traffic, do you see how you will NEVER be able to beat him on PPC?
That's because he can afford to pay so much more than you.
And this is just ONE of the many advantages he has over you.
He can now buy SEO services that you can't.
He can now attract more affiliates because his conversion is so much higher than yours, and with those affiliates is a TON of more traffic and leverage on the affiliate's traffic methods!
Do you see how this situation causes his traffic to keep increasing, while you FOREVER struggle to get traffic?
Do you see how sooner or later ALL THE TRAFFIC will go to him because he can keep buying traffic that you can't afford?
Do you see how he gets so much more traffic than you, just because he has a higher conversion rate than you?
Do you see how if your conversions are weak, you will NEVER be able to beat your competitors?
Do you see how this works now?
I could write an entire report on this if I went on.
But the point I'm trying to make is this - Improving your conversions is the KEY to getting more traffic!
This secret is so powerful, and not many people know about. But now you do.
And while everyone else tries to find ways to get traffic and struggle to do so, you will be improving your conversions, and creating more money for yourself to spend on traffic and dominate your market.
Now go improve your conversions, and crush your competitors!
 
Best Wishes,
Matt Astifan
PS: Improving conversions can be hard. Mastering a skill like copywriting (a key factor in increasing conversions) definitely takes a long time and doesn't happen overnight. Some of you might not even be interested in taking the time to learn it.
If you're looking to increase your conversions FAST, without having to spend time learning how to do it, then email me and I'll introduce you to someone that can help you.
He's my "secret weapon", a copywriter who increased my conversion rate by 200%, and helped me make an additional $20,000 in sales in 4 months.
Here is the best part - he's not all that expensive. Trust me when I tell you, I started making HUGE profits only after I started investing in good copywriters. 
It also allowed me to learn how to become a better copywriter.
If you want to know more about it just email me - if your project is the right fit I'll refer you to him.